Genuine &

&nbspCustomer Oriented Service
At All Connect Immigration, we pride ourselves in navigating the complicated world of Canadian immigration. Furthermore, our meticulous attention to detail, superior customer service and genuine interest in seeing clients succeed ensures your application is completed correctly and likely to receive approval. We're here for you, every step of the way, when you need us the most.  Our team members have the knowledge and skills you need to process any type of Canadian immigration application. We are responsible for representing our clients in the Provincial Nominee Program, Service Canada, and Immigration, Refugees and Citizenship Canada (IRCC) offices. Students can also achieve peace of mind knowing that they will never be charged any fees for applications or permits to study in Canada. Regardless of your immigration needs, we can provide you with the advice, guidance and experience you need.
We value the trust you have given us, and vow to earn that trust through our core principles of integrity, customer services, and dedication to our customers.
Changing lives and bringing the world closer through excellence in Canadian immigration application processing
To change your life for the better

Integrity – Strong moral guidance ensuring your interests are protected

Timeliness – Fast and efficient processing gets you results without unnecessary delays

Superior Service – By knowing your needs, keeping you informed, providing quick service, & giving solid guidance and advice we can build your trust
Reason What Makes Us Different
Immigration to another country is a life-changing decision. It's important to get good results.
Accurate Solutions
Are ethical, open and honest with every client. New and innovative web-based services and offerings are introduced time-to-time to assist clients.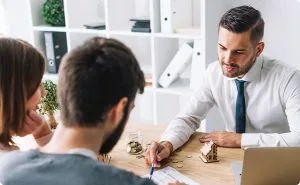 Personalised Guide
Are experienced and competent to be able to communicate with the relevant immigration department, embassy and visa officers on your behalf.
Process Knowledge
We, frank and honest about your prospects of success even before you retain our services. Our team to interpret immigration laws and policy and advise you.